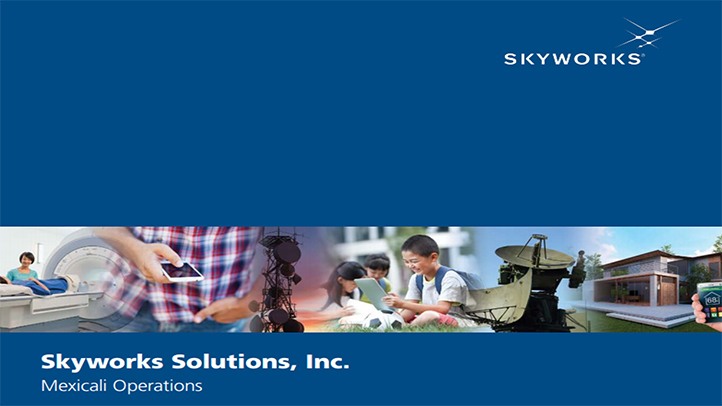 Skyworks Solutions has been manufacturing integrated circuits since 1969. Over the years, the company has made significant investments in technology, facilities and state-of-the-art equipment, yielding a world-class Mexican operation based on advanced processes.
With over 3,500 highly-skilled workforce, Skyworks is an example of quality and efficiency production.
The picture below is of a wall posting of staff opinion of their state of mind related to Skyworks, JC Nam's comment says it all about Mexicali.



JC Nam, Vice President and General Manager of Skyworks, the largest analog and mixed-signal semiconductors manufacturer in the world, by the way, located here in the City of Mexicali, Baja California.
Mexicali a working community with International presence since the 60's has built a standard workmanship of World Class level.
Thank you JC, PIMSA celebrates your humble but very important opinion of Mexicali!!