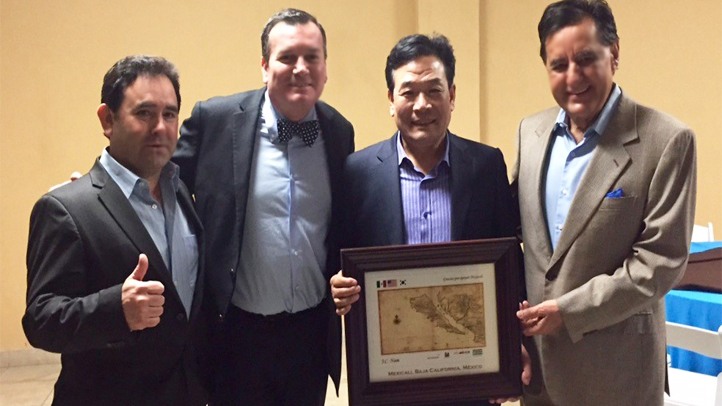 Skyworks delivers world-class assembly, test and finishing services for a broad portfolio of semiconductor solutions from their state-of-the-art facility located in Mexicali, Mexico.
Leader in the production and delivery of analog, mixed-signal and RF semiconductors for wireless communications to over 1,000 different customers in the Americas, Asia and Europe.
JC Nam, current Vice President and General Manager of Skyworks Mexicali, will be joining Skyworks Corporation in Seoul, Korea.
JC will be replaced by Jaihyun Hwang, who has informed us of his existing plans for Mexicali and Skyworks.
Welcome Jaihyun Hwang!
For the past 12 years JC has worked in Mexicali together with his team in order to make Skyworks a world leader manufacturing showcase of quality production.
PIMSA's Francisco Fiorentini, Cesar Ponce and Xavier Rivas presented JC Nam with a warm farewell and token of appreciation.
"What you did for Mexicali's international image of quality manufacturing is appreciated! A sincere thank you!" Francisco Fiorentini said.
Skyworks is yet another solid and real testimonial of Why Mexicali?