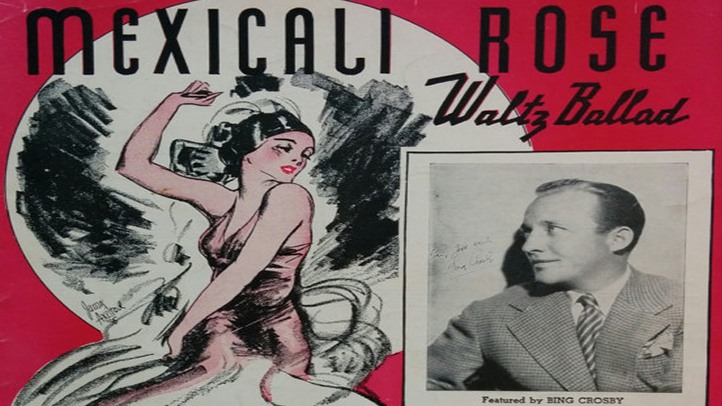 A bit of Mexicali history, "Mexicali Rose" is a popular waltz ballad with music by Jack B. Tenney and lyrics by Helen Stone, published in 1923.
Tenney was a legislator for the State of California, a Democrat and later Republican, he ran for and won the California State Assembly in the 30's. As chairman of the California Senate Factfinding Subcommittee on Un-American Activities, Tenney investigated alleged communists in California.
Tenney was born in 1898 in St. Louis, Missouri, then moved to Los Angeles, California in 1909; where he studied piano and organ at Holy Cross School. He served in the Army during World War I, then he returned to California in 1919 and worked his way through law school in 1930.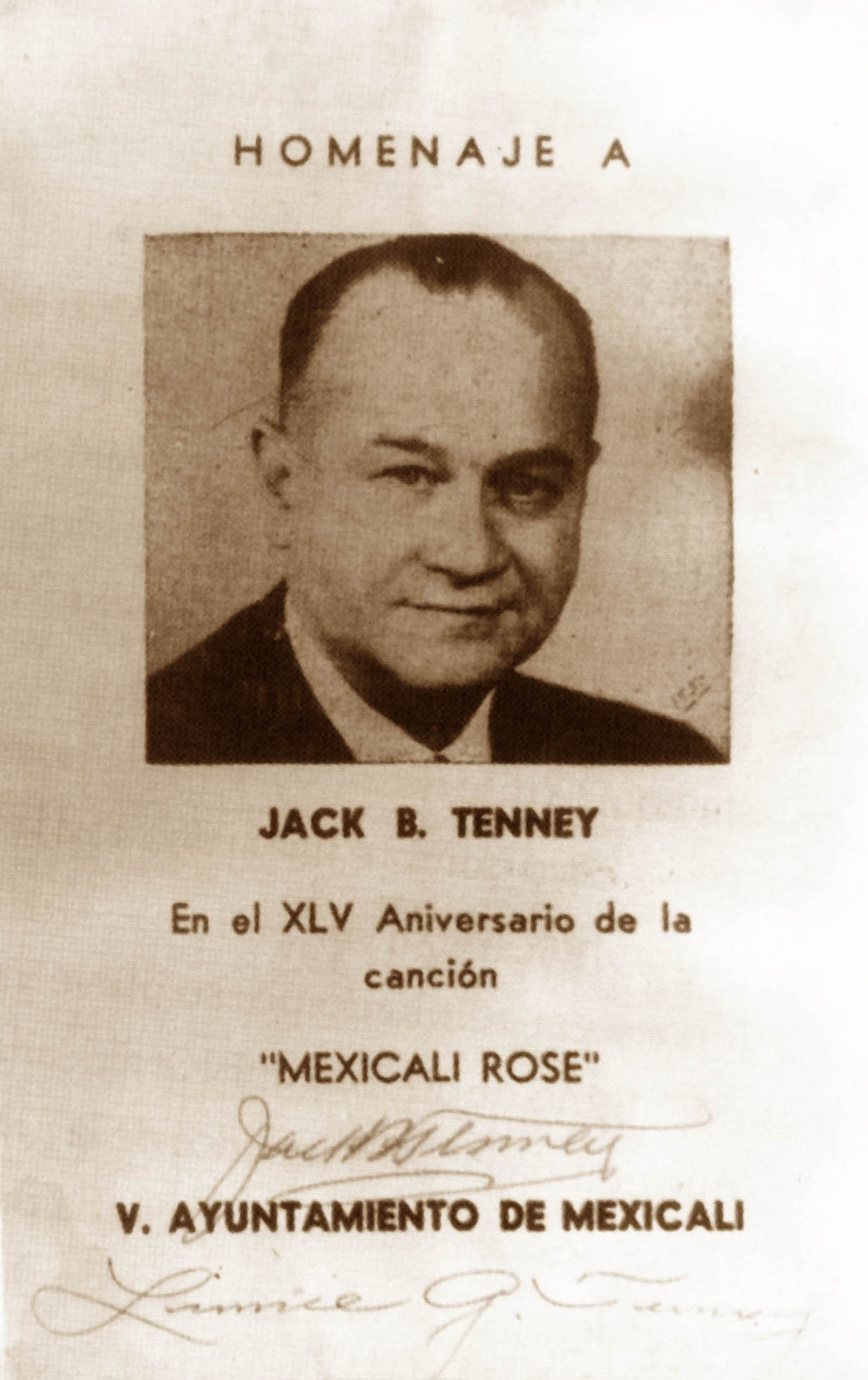 The story goes, that in the 20's, while he was working as a pianist and orchestra director for the "Cabaret Imperial" in Old Mexicali, he wrote this popular song for a lady he fell in love with.
Bing Crosby, Gene Autry, Jerry Lee Lewis, among many other top singers, have recorded the song.
Lyrics:
Mexicali Rose, stop crying;
I'll come back to you some sunny day.
Every night you'll know that I'll be pining,
Every hour a year while I'm away,
Dry those big brown eyes and smile, dear,
Banish all those tears and please don't sigh,
Kiss me once again and hold me;
Mexicali Rose goodbye.
A beautiful song all of us should listen to during a calm moment.
PIMSA hopes you enjoy the following videos:



In the sixties, Mexicali Mayor Jose Maria Rodriguez presented the keys of the city to Jack B. Tenney, picture below: