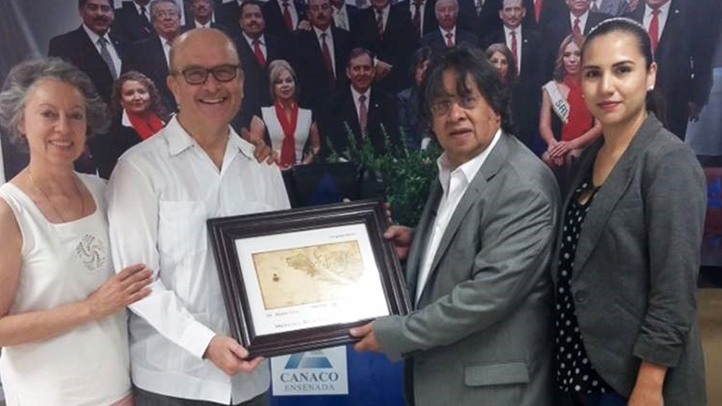 Ensenada, Baja California
Dr. Rafael Chavez (right), President of the Ensenada Chamber of Commerce CANACO, on behalf of PIMSA presenting a historical landmark token of Baja California to Dr. Alonso Vera for his continuous effort to improve and innovate our economic development.
PIMSA is part of Baja California's economic drive outreaching international manufacturers and recognizing outstanding people like Dr. Vera for attempting to make a difference.
Momentum!