Vyaire Medical donated almost 6 thousand medical products to the Health Ministry of Mexicali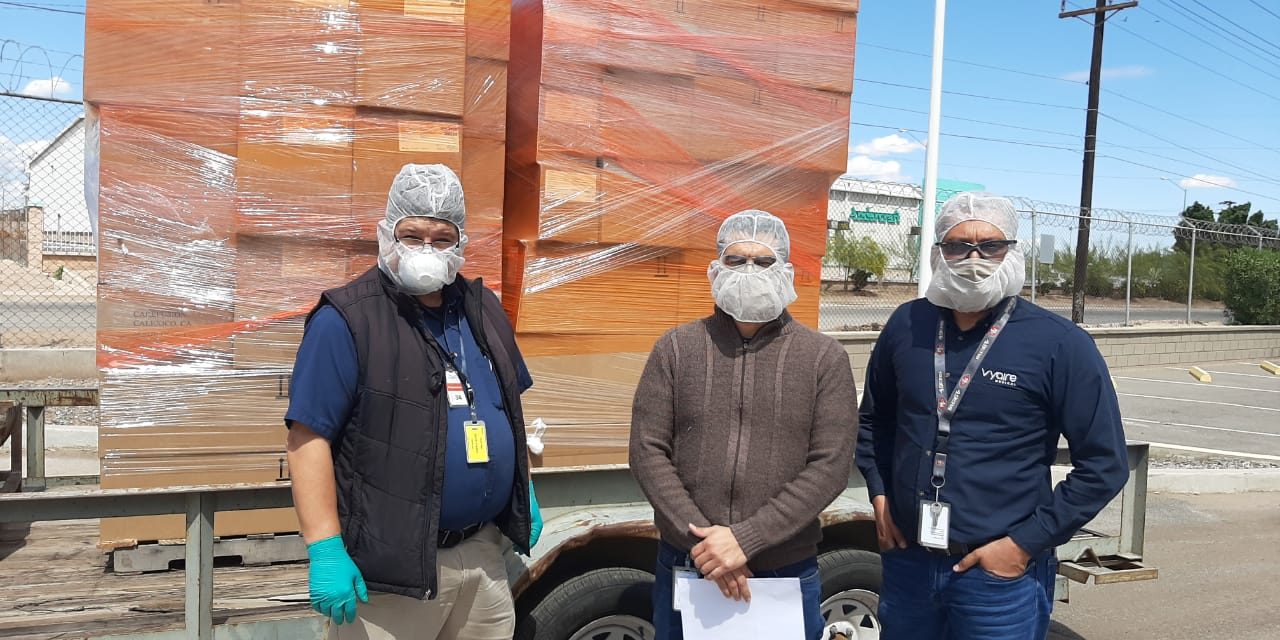 Mexicali, B.C.- As part of its commitment to the community, Vyaire Medical, a Mexicali plant located in PIMSA III, made a donation of 5,940 products to the General Hospital of Mexicali, where they currently receive care from patients with Covid-19. The donation was led by Eduardo Mejía, Warehouse Manager, and Orlando Cortez, General Supervisor of Vyaire's Warehouse.
Among the main products delivered were:
1000 oxygen masks
180 circuits for fans
200 ventilation circuits
500 misting kits with expandable tubing
60 resuscitators
1000 oxygen pipes
500 cannulas
2,500 gloves
Vyaire Medical has a global workforce that operates worldwide to manufacture unique products for the diagnosis, treatment, and monitoring of respiratory conditions at all stages of life.
In Mexicali, Vyaire operates under the name of "Productos Urólogos", a company that since its opening has manufactured products for different companies in the medical field, and recently turned 37 in the state capital.
Vyaire Mexicali, is committed to society throughout the state, and it is this commitment that is its main engine for the realization of this donation. In addition, the company thanked its collaborators for being participants in this important work that will surely benefit many.
Fuente: https://www.industrialnewsbc.com/2020/04/13/dono-vyaire-medical-casi-6-mil-productos-medicos-al-hospital-general/