Martech Medical donates 800 medical kits to the Health Ministry of Baja California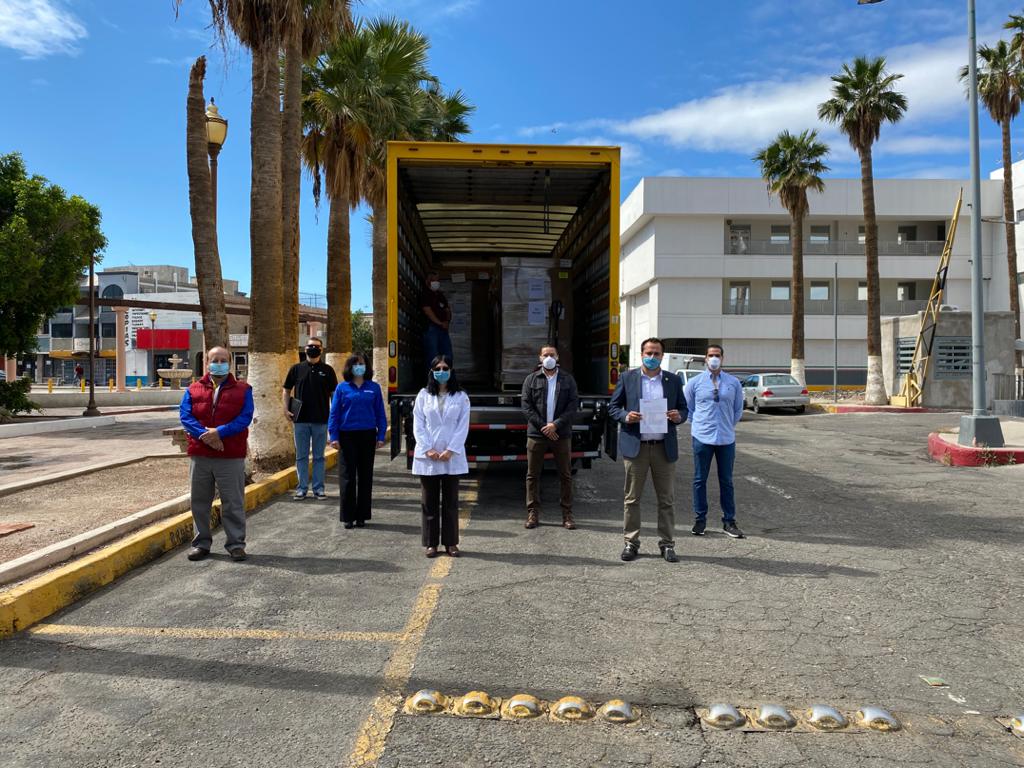 Mexicali, Baja California- As part of its great commitment to the citizens of its state and city, Martech Medical,  in a coordinated effort with INDEX Mexicali, the State Secretary of Economy and Tourism and the organization ApoyemosMexicali, has authorized a donation of medical devices to the Health Ministry of Baja California with an approximate value of $3.5 million pesos. The objective of this donation is to contribute to the care and protection of patients as well as medical equipment facing the COVID-19 pandemic.
During the delivery that took place on April 9, 2020, at the facilities of the Health Ministry in Mexicali, Anabel Valle, Martech's General Manager reiterated the company's commitment to society and thanked the great work of the medical staff in the city.
"Martech Medical Products is committed to the community and its collaborators, and through this donation, we contribute to the work of health institutions to mitigate the effects of the pandemic. We greatly appreciate the efforts of the medical staff who are dealing directly with the potential source of the virus on a daily basis. We respect and value their work. In these times, it is our main purpose to strictly adhere to prevention measures and continue to manufacture critical products that the health system needs to treat the disease, to support its strenuous and essential task. I reiterate our commitment to continue to focus on our common goal. Thank you very much.", mentioned Martech´s General Manager.
Among the items donated were: Peritoneal dialysis kits, short-term dialysis catheters, ports for patients with cancer or long-term infusion needs, some peripherally inserted intensive care venous catheters, and others.
They were present at the delivery, Gabriel Cabañas, General Coordinator of Promotion at the Secretary of Sustainable Economy and Tourism of Baja California, Dr. Sandra Martínez Lobatos, Director of Health Services, Carlos Gómez, Deputy General Director of Administration ISESALUD, Victor Hugo Delgado, President Index Mexicali, Rene Marín, Operating Director Index Mexicali, Anabel Valle, General Manager of Martech Medical and Alfonso Verdugo, Human Resources Manager of Martech Medical, as well as Marco Kuljacha, VP of Grupo Prodensa and Sergio Vindiola, Senior Project Manager of Prodensa, the company that supported the start-up of the company in the city.
#PIMSAFamily
Source: https://www.prodensa.com.mx/martech-donates-medical-kits/