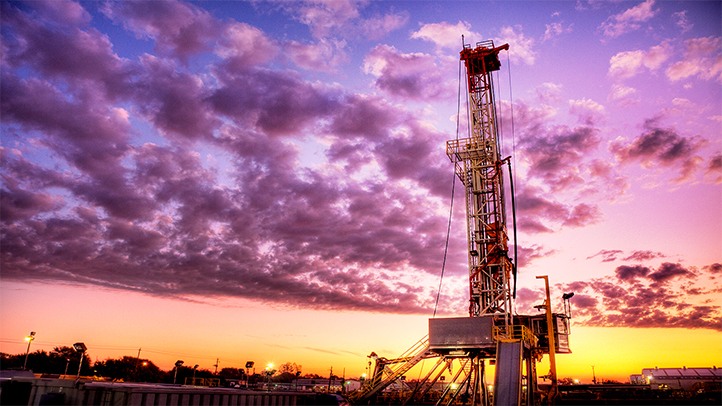 NOV has been in Mexicali, under Varco Technologies, since 1984. NOV has over 1,000 total employees in Mexico, but Mexicali is the only location for fabrication operations
MEXICALI, BAJA CALIFORNIA.  OCTOBER, 2015
Manufacturing continues to expand in Mexicali. National Oilwell Varco (NOV) late last year completed construction on major expansion to its operations located at one of the industrial areas near the cargo port of entry. With a significant investment, NOV expanded its operations to 540,000 square feet of industrial space, fabricating rigging systems for oil wells throughout the world.
The expansion came quickly. NOV announced its decision to expand in January 2014. By the end of October 2014, the facility was fully operational.
"Mexicali was always the only choice in Mexico for NOV," said John Unruh, Director of Operations for NOV. "The proximity to the US market and quality labor pool in Mexicali made the decision easy for the corporation."
NOV is a global corporation based in Houston, Texas, manufacturing, repairing, and supplying equipment and components used for oil and gas drilling operations, oilfield services, and supply chain services for oil and gas production. NOV has been in Mexicali, under Varco Technologies, since 1984. NOV has over 1,000 total employees in Mexico, but Mexicali is the only location for fabrication operations.
"The expansion of NOV is very exciting. NOV has enjoyed our skilled workforce for over 30 years and furthered its commitment with a significant investment in our city," said Jaime Diaz, Mayor of Mexicali. "Mexicali and NOV are partners for the future growth and continuation of the oil and gas industry in the world."
The new facility provides fabrication services for land rigging systems, including structural components used in West Texas, the Gulf of Mexico area, and even in the Middle East. NOV-Mexicali in Mexico manufactures a comprehensive range of capital equipment. In addition to fabrication of rigging systems, NOV-Mexicali also provides assembly services and production of parts and consumables for oil drilling systems.
Source: prweb