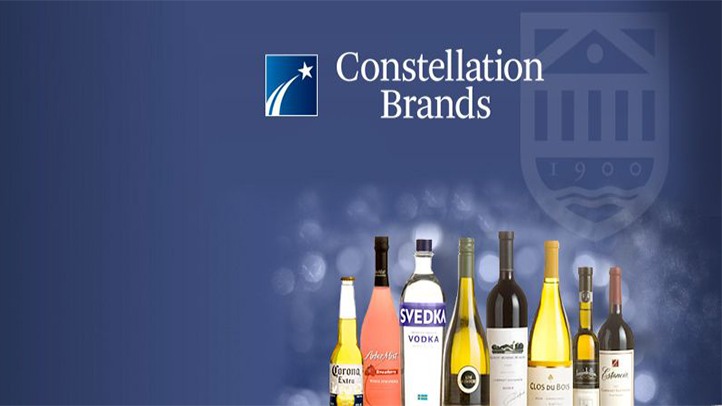 Constellation Brands' third-quarter profits and sales beat estimates Thursday, as the company announced it will spent more than $1.5 billion to expand its Mexican beer production.
Net sales rose 6 percent to $1.64 billion for the quarter ending Nov. 30, with beer sales up 8 percent, attributed largely to volume growth. Constellation President and CEO Rob Sands noted the "accelerating momentum" of its Corona Extra and Modelo Especial brands. The company also finalized the purchase last quarter of craft beer maker Ballast Point. Wine and spirits net sales grew a steady 3 percent.
The Victor-based company reported net income of nearly $271 million, or $1.33 a share, up 21 percent year-over-year.
For Constellation, it was the fourth consecutive year having one of the best-performing stocks in the S&P 500 Consumer Staples Index. Sands spoke of the company's "incredible momentum and strong prospects for future growth."
"We are making smart investments now to ensure we have the capacity, quality control and flexibility to help us meet expected demand for our iconic beer brands well into the future," Sands said.
A new, $1.5 billion state-of-the-art brewery, to be located in Mexicali, Mexico, should be completed in four or five years. Initial production capacity is pinned at 10 million hectoliters with potential future expansion to 20 million hectoliters. The first 5 million hectoliters should be online in late 2019. Compare that to the company's brewery in Nava, Mexico, which currently has a 15 million hectoliter capacity, should reach 20 million by June, and grow to 25 million by summer 2017. An additional $250 million, 2.5 million-hectoliter expansion, announced Thursday, will bring capacity there to 27.5 million hectoliters by early 2018.
The Mexicali location's proximity to California is ideal, Sands said, as the Golden State is Constellation's largest beer market.
Growth of the U.S. beer market has been steady and, Sands said, should continue into the future. Most of Constellation's brands are seeing growth rates exceeding those of competitors, he said, attributing that to marketing, the Corona can format and new markets.
Source: Democrat and Chronicle