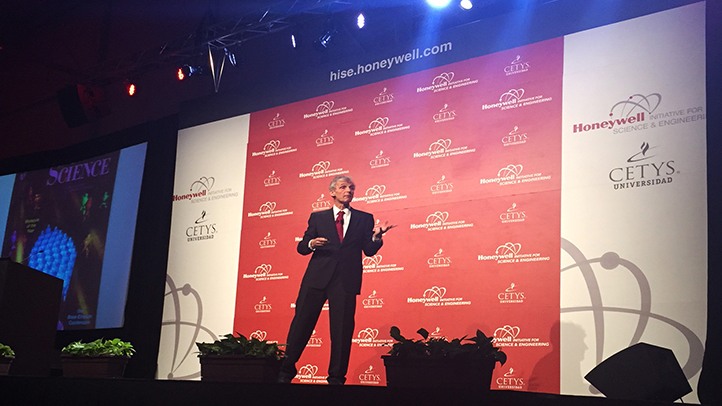 CETYS University, Mexicali Campus
Ph.D. Wolfgang Ketterle, professor of physics at the Massachusetts Institute of Technology (MIT); Nobel Prize winner in Physics; from Heidelberg, Germany; presented a Master Conference related to atoms and its relation to Aerospace Industry, thanks to Honeywell Initiative For Science & Engineering.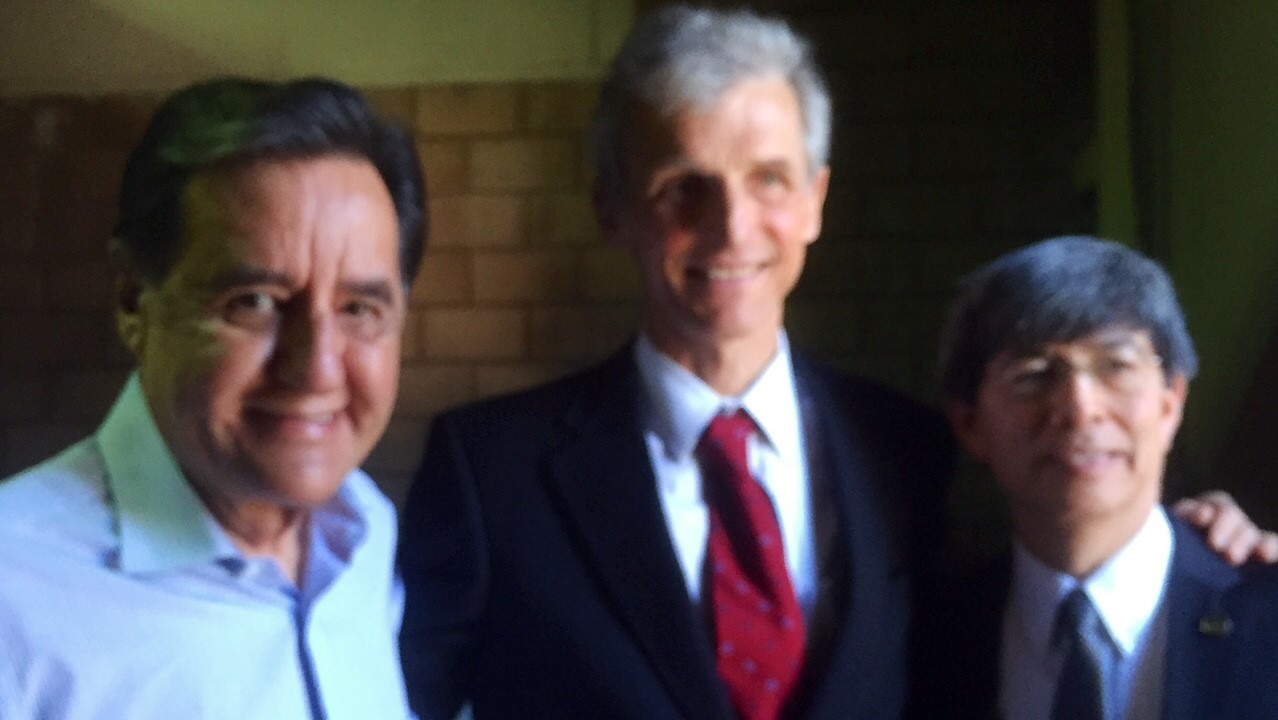 In picture, Fernando Leon, Ph.D. President of CETYS University; Wolfgang Ketterle, Ph.D. and Xavier Rivas of PIMSA.
CETYS continues to outreach to those that can make a difference to youngsters and the Mexicali Community by sharing their life achievements.
Thank you Honeywell and CETYS University on behalf of PIMSA Companies.