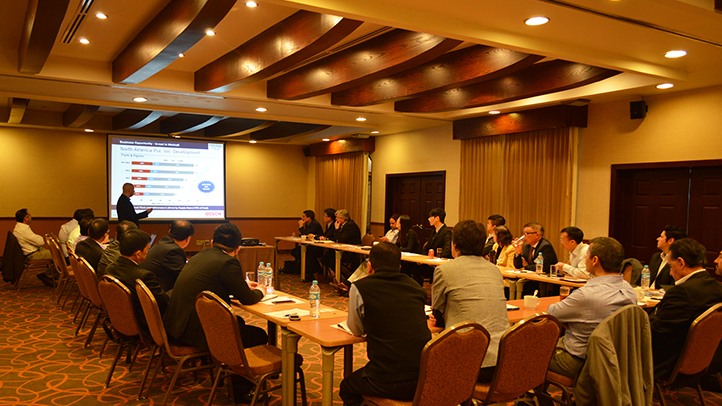 Mexicali, Baja California
March, 2016

Nine top manufacturers from Asia visited Mexicali to review conditions for potentially setting up operations.
BOSCH Power Tools invited nine Asian companies to visit Mexicali for their "Invest in Mexico Event", the objective is to develop local manufacturing supplies and optimize logistics costs.
Together with PIMSA, BOSCH is actively outreaching potential international and local manufacturers from, in this case, Asia, to establish operations in the region.
These companies are current suppliers to different Robert Bosch locations worldwide. Setting up near Mexicali will keep competitiveness in our industry in general.
During the agenda, the visitors presented to local companies their products portfolio, capabilities and potential investment plans in Mexico. They also had a seminar with PIMSA's Think Tank about establishing in Mexico, a dinner with the Chinese Community of Mexicali and several plant tours through manufacturing operations.
Special thanks to ProMexico, Prodensa, Sedeco, Chinese Association of Mexicali and local companies as Honeywell Turbo, Furukawa, Coto Technologies and Ascotech for their support during the event.