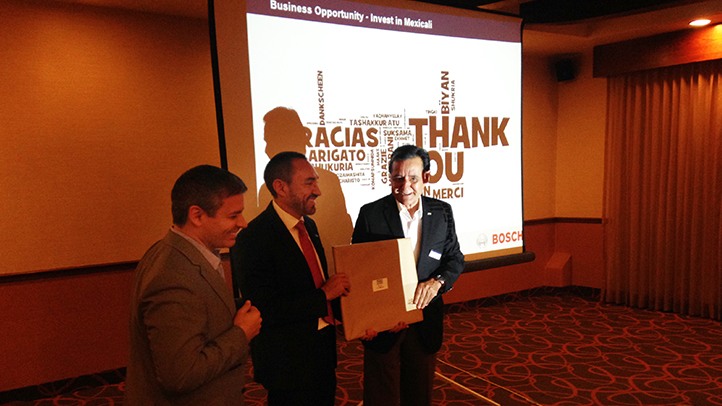 ProMexico's Regional Director, Gilberto Macias is presented with an appreciation picture of an historical map of Baja California by Celestino Fraga of Bosch, Roberto Durazo of Sedeco and Xavier Rivas of Pimsa.
Presentation was for ProMexico's support of Bosch Supplier Event in Mexicali.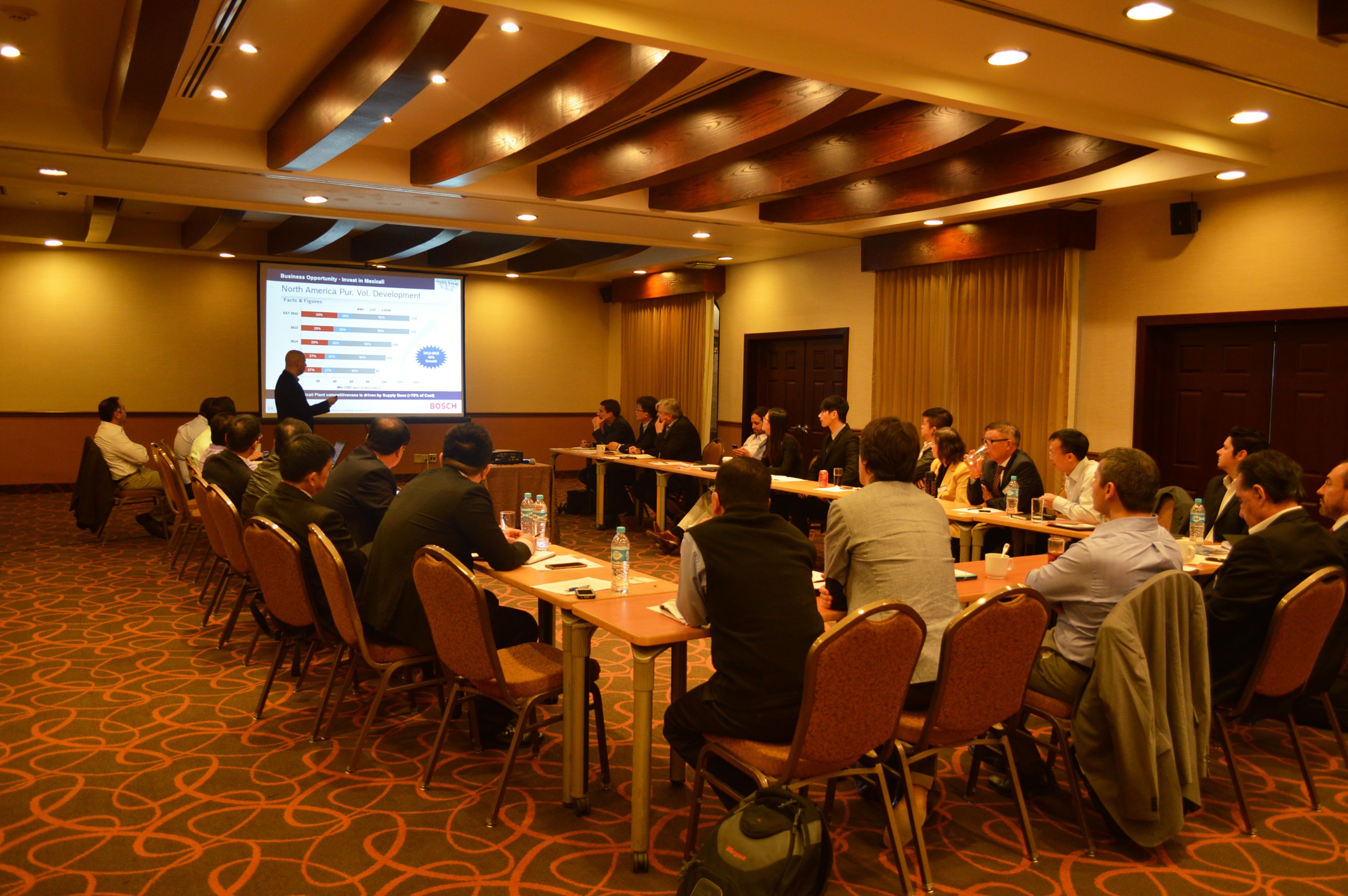 9 top manufacturers from China visited Mexicali to review conditions for potentially setting up manufacturing operations.
Bosch Mexicali is actively outreaching to invite potential suppliers to consider our region as location in order to improve logistic advantages.