Safran employees and their families celebrate the company's 4th anniversary of operations in Mexicali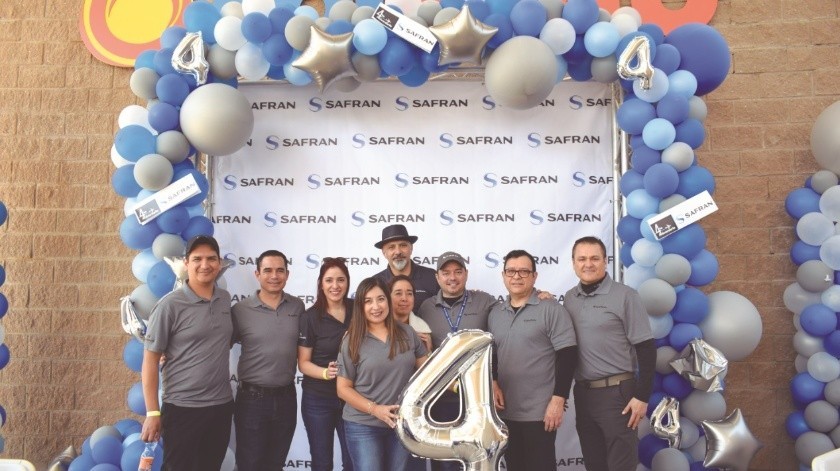 On February 20th, the Safran team celebrated four years of work, dedication, and progress with a family event. The French aerospace company's management provided food, music, and fun games for the 500 plant employees and their families to enjoy. Erika Carrillo, Safran's Operations Director responsible for the Mexicali and Irvine, California plants, led the celebration.
"We are very happy to have spent four years in this city. Safran is not a new company in Mexico; we have had a presence for over 25 years and already have two plants in Baja California: Mexicali and Tijuana. We started here with 240 employees and have already doubled in size, and we continue to grow, so we had to celebrate," she said.
The company highlighted the extensive aerospace potential it has found in the Baja Californian capital, which, according to them, "perfectly fits our business model. Safran is a French company that has come to enrich the culture of the people of Mexicali, who are very hardworking. Thanks to this, Safran continues to progress and adds another anniversary to its history, which, although recent, already counts dozens of challenges and obstacles overcome."
Source: https://www.elimparcial.com/mexicali/mexicali/Celebran-colaboradores-y-familias-de-Safran-4to.-aniversario-de-operaciones-en-Mexicali-20230220-0024.html