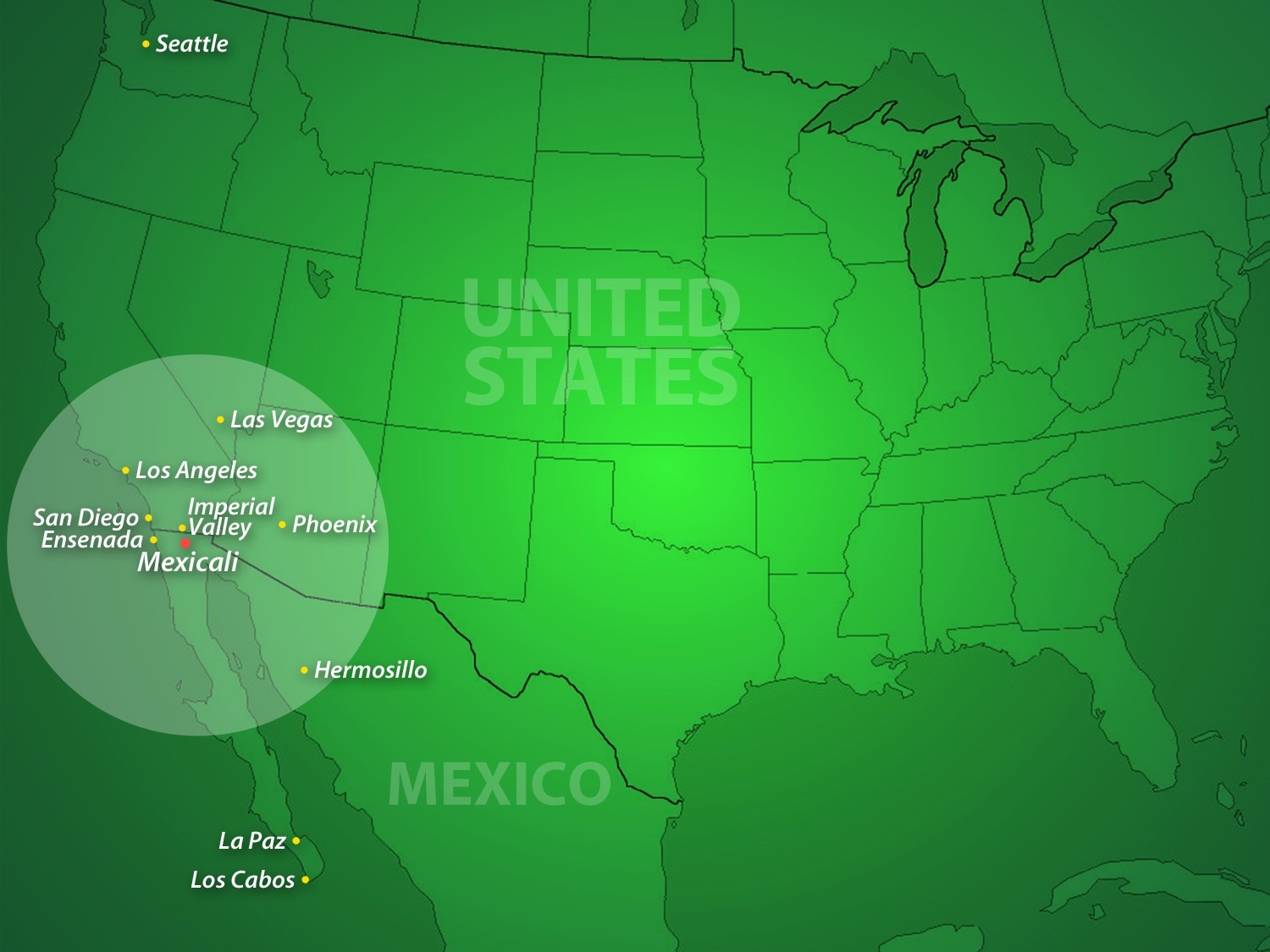 We have been asked again and again, what are our industrial location advantages compared to other geographical regions when considering Mexico as a location for manufacturing.
This is a truly Mega Region location: California, Nevada, Arizona, State of Washington, Sonora, Baja California and Baja California South; a market with a population of 62 million of inhabitants. 
Some facts, California could be considered as the 5th Economy in the World.
Arizona has 1,200 Aerospace Industries making home there.
In Automotive Industry, Ford, Toyota, Kenworth, Hyundai, CCN Group, Tesla, Honeywell among others, have established manufacturing facilities at this region.
So, it is a simple answer; a top on the list advantages is that Mexicali is located next to California but in middle of a Strong Economic Community!