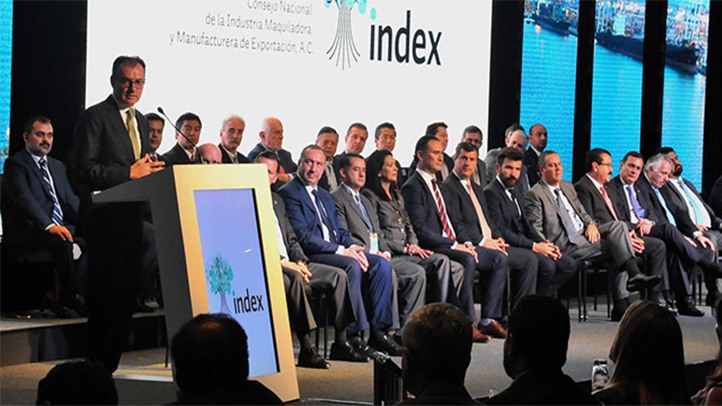 Temporality extends to companies in the Shelter industrial model
IVA-IEPS and NEEC Certified companies also receive support
All of this benefits were requested by Index Nacional
Mexico City
November 17th, 2015
During the closing of Index's 42th National Convention, Secretary of Finance Luis Videgaray made three major announcements that will provide benefits to IMMEX companies, all of them in response to requests made by the National Council of Maquiladora and Export Manufacturing Industry.
In the event, before the National Index President, Emilio Cadena Rubio; President Elect, Federico Serrano and leaders of the business elite of the country, Videgaray said that these announcements certainly will boost the opportunities and efficiency of the sector.
First announcement, he said, "Because we want to give certainty to business scheme with the Shelter program. Through an administrative arrangement, foreign companies will be allowed to continue operating even after the four years period limit established by law" of course with due compliance with their tax obligations.
The second announcement, he said, has to do with "allow to IVA-IEPS certified companies, the permanent import of goods, when purchased by resident companies. This will prevent manufacturing made with temporarily imported inputs that find local market will not have to be re-exported and then introduced. A large load of logistics will be removed, and this was proposed by Index".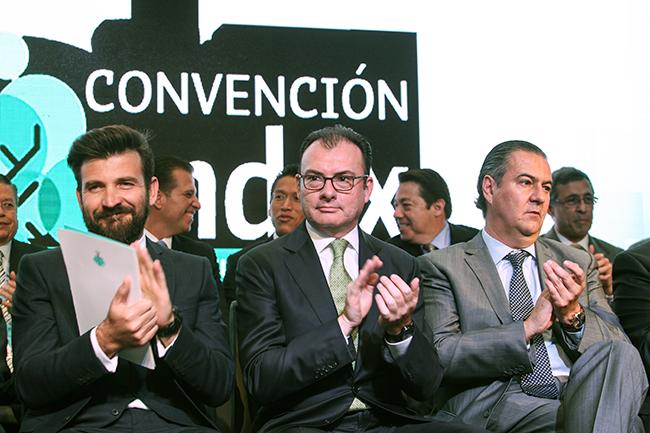 Videgaray during the third announcement said it has also to do with an administrative complexity. Now companies with NEEC certification, will be allowed to consolidate their export cargo into one single container, whether from different suppliers or made with different custom brokers.
After noting the great work Index has done and the team work with Federal Government, which has given successful results, invited this entities to participate in the efforts to achieve Special Economic Zones. "You are the ones who will help this project to reach the intended success", he said.
The Secretary of Finance reiterated that the maquiladora and export manufacturing industry is a great honor for Mexico, since among other things generate 17 percent of the total manufacturing export GDP.
Source: Boletin de Prensa Index