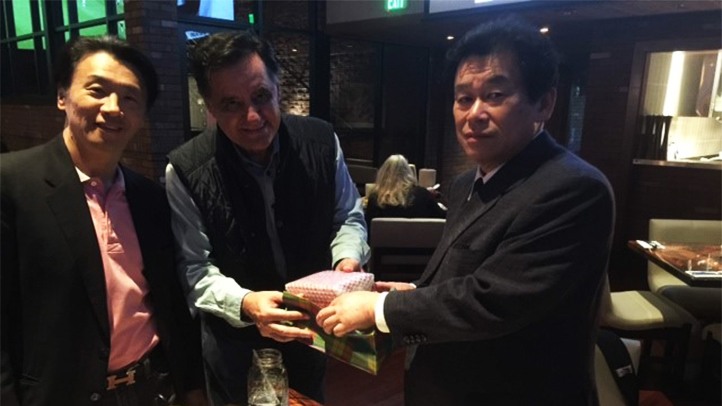 Osamu Toyoda, CEO of the Toyoda Research Institute Co., Ltd., presents a beautiful Japanese Tea Cup to PIMSA's Xavier Rivas.
In picture also Japanese Legal Counselor, Tetsuji Hando.
The Toyoda Institute is non-profit organization dedicated to Japanese Manufacturing.
PIMSA's Think Tank will coordinate with the Institute a Seminar in Japan for Japanese industry.
PIMSA appreciates the networking of Owen Oneoye, Attorney at law.