Transformed facility grounds, external garden help conserve water, lower costs.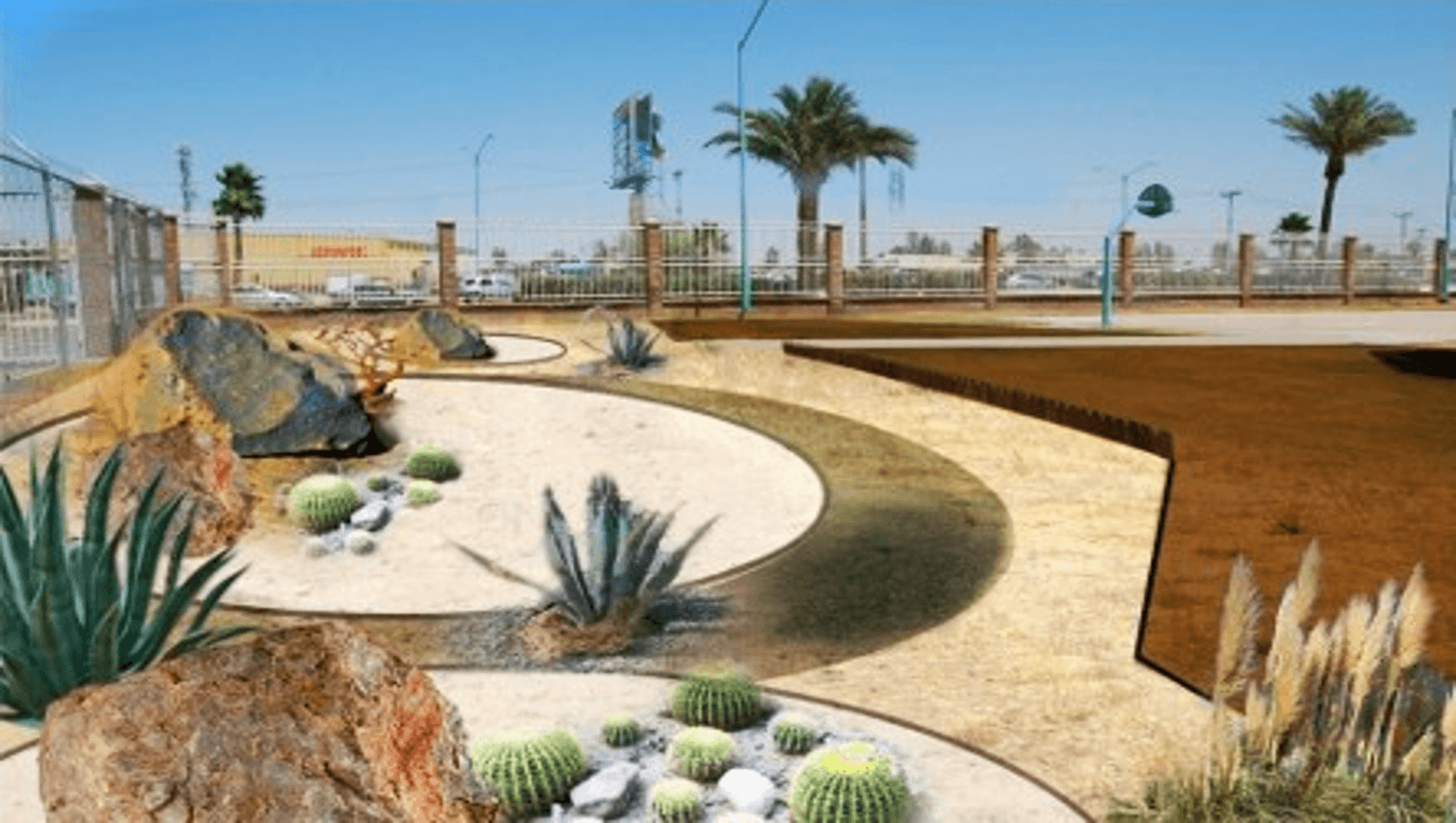 Mariana Flores Hernandez, facilities coordinator, and a team of fellow associates at Bosch's Mexicali, Mexico (MexP), location wanted to transform the site's landscaping to better preserve the natural environment. Located in a dry and hot desert region, the facility was previously covered by large areas of grass and non-native plant species, which required frequent upkeep and high water consumption. To change this, Flores and her team recognized the qualities of their surroundings and focused on cultivating a setting that was better suited to the climate. This resulted in a landscape that was less green, but more authentic to the region and is expected to save more than $25,000 annually on water.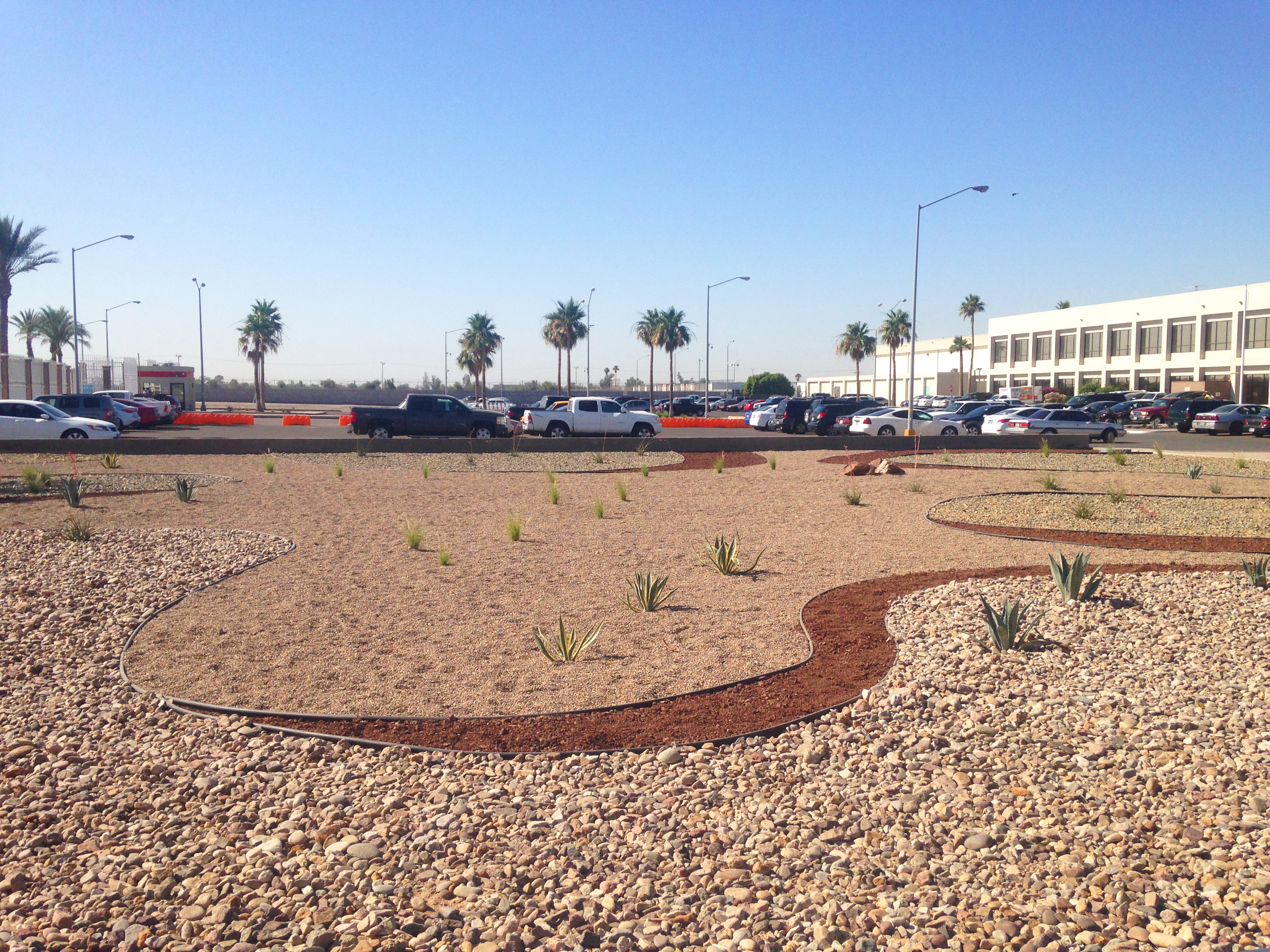 "At MexP, we live and work in a region of the world where water is at a premium," said Flores. "When consuming water, no matter the purpose or function, we need to closely monitor where and how much of it is being used. Our team realized the way our grounds were previously set up was a drain on valuable resources, specifically water."
Reducing water use in phases
All of this work to reinvent the MexP location grounds did not happen overnight. The team was looking to do some major renovations, including reconstructing the garden and adjacent shrubbery by using plants native to the desert that thrive in heat and require less water. All this took a series of three phases, beginning in early 2015.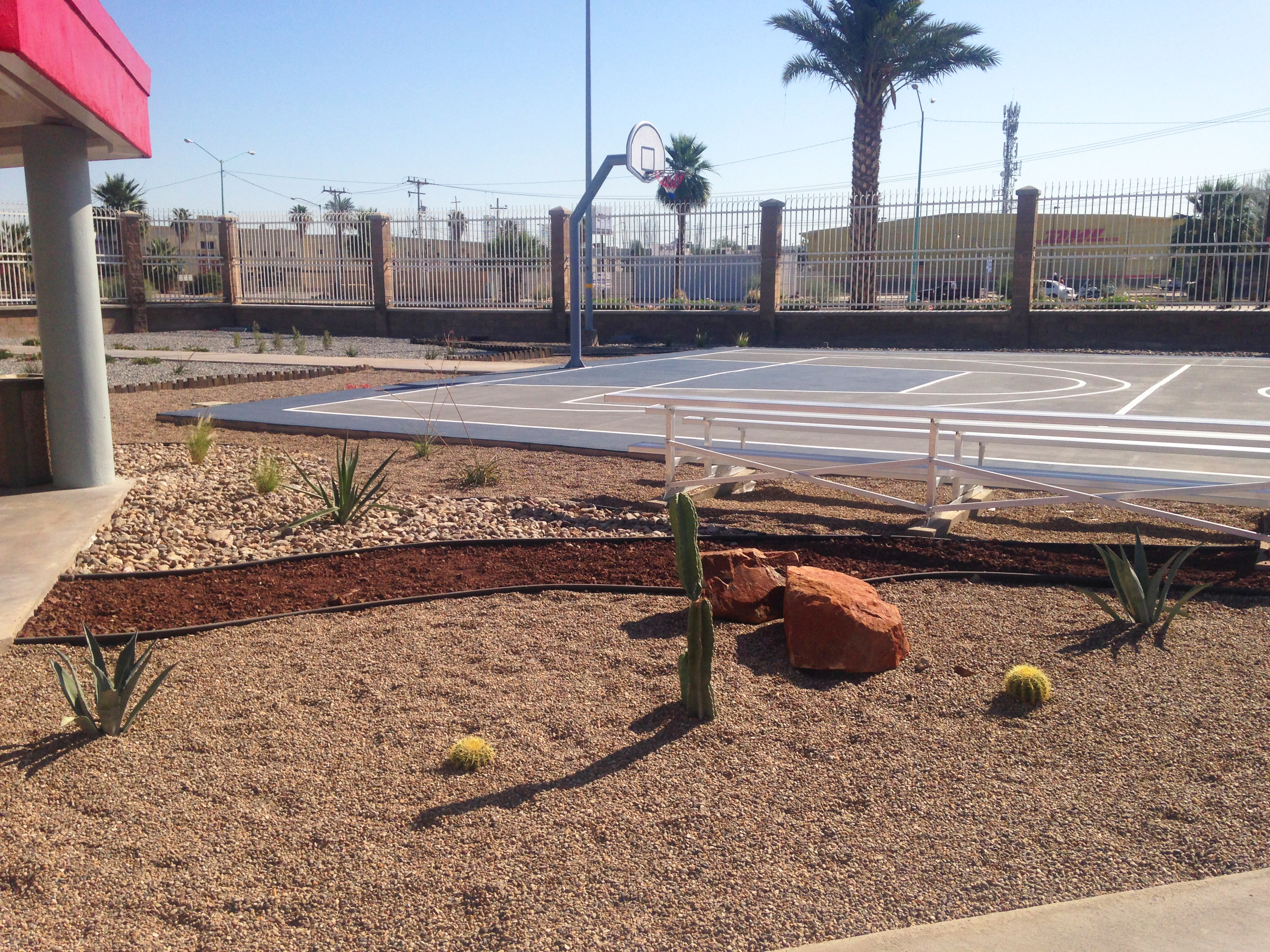 Phase 1 included removing all grass from spaces outside of the facility and installing decorative stone in its place. Phase 2 involved adding desert-compatible plants, some of which include Mezquite, Palo Verde, Texas Sage, Agave Azul and Cola de Zorro, among others, to complement the newly situated decorative stones.
These two phases were completed by mid-2015, allowing the facility to advance into Phase 3, which is expected to be completed in the coming months. In this phase, the final touches are being made to the facility grounds and its external garden. Water lines are being checked, and replaced when needed, and the final collection of flora and rock formations are being set into place.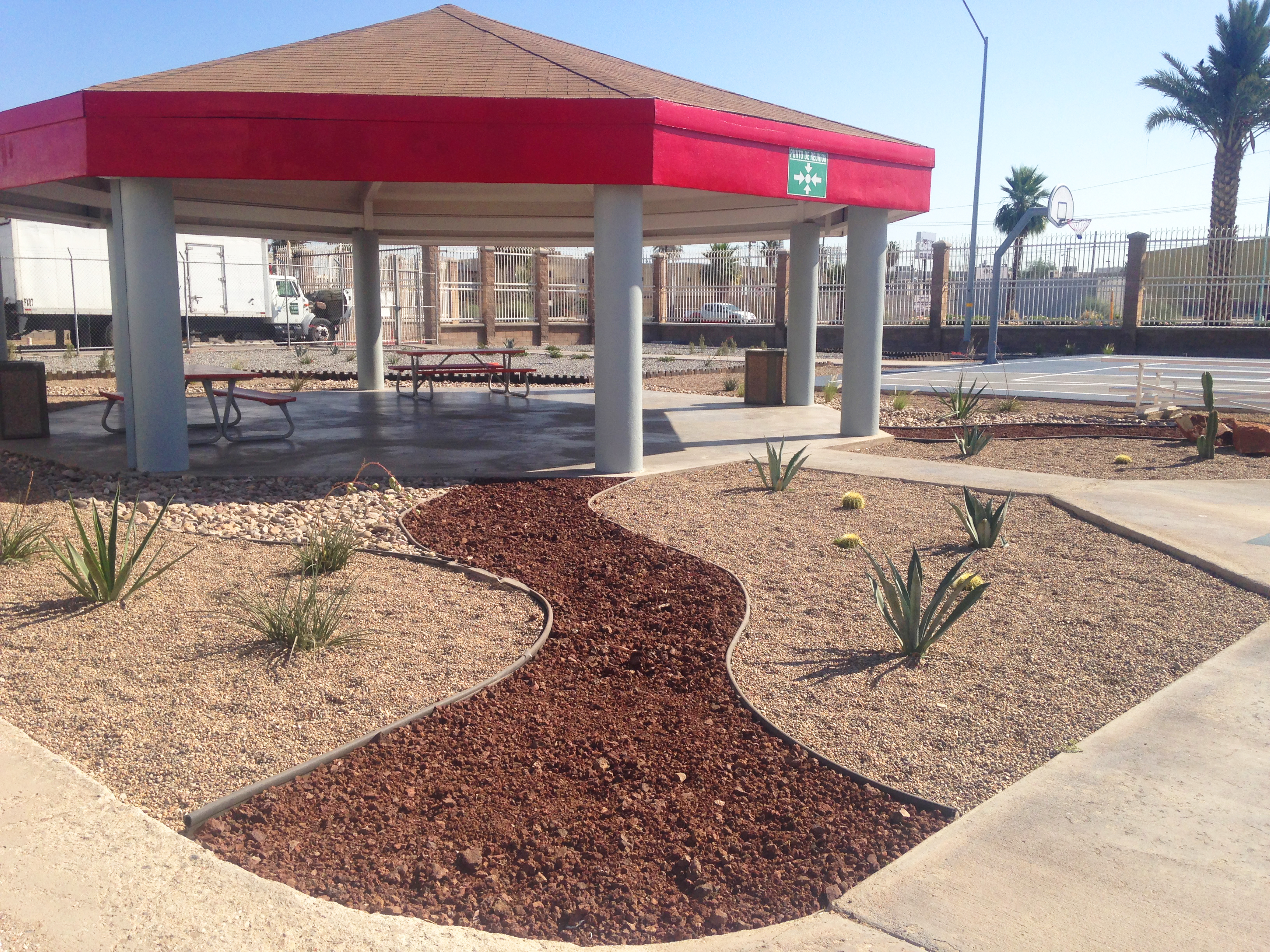 Throughout this process, MexP has seen steady improvements in reducing water consumption. Once the final phase is completed, the facility expects to reduce water consumption by approximately 7,500 gallons per day and more than 2.8 million gallons per year.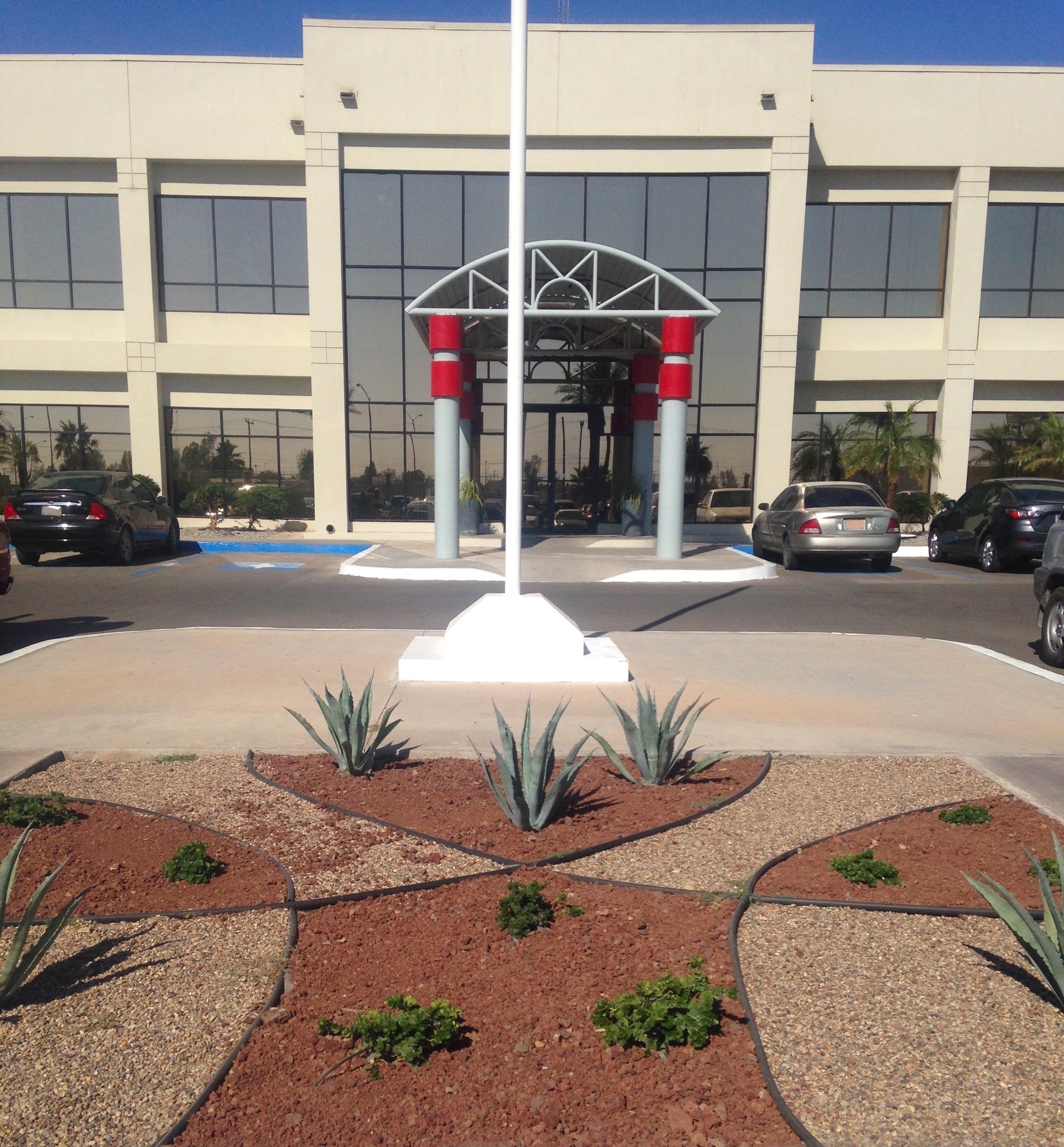 "I commend the hard work that MexP associates have put forth to make a positive impact on their local environment," said John Young, director, Environmental Health and Safety. "It shows that with some local ingenuity, all Bosch locations can find their own unique ways to improve their sustainability. And even the smallest change can result in big cost savings and improve overall operations."